Something Went Wrong error, Unable to add multiple account to Microsoft Outlook
Updated on:
August 07, 2019
Try the following steps if you are getting "Something Went Wrong" issue while adding a new Microsoft Account to Outlook 2016 and latest version:
When you are trying to add a new Microsoft Account of another domain to Outlook, and you are getting an error, then you need to check whether Modern Authentication for Office is Enabled / Disabled. Follow the steps to check that:
Enter "Windows + R" or open "RUN" window
Type "regedit" and click on OK
Expand "Computer" => "HKEY_CURRENT_USER" => Software => Microsoft => Office => 16.0 => Common
Click on "Identity" Key
Right Click in the right section of Identity Key, and click on New => DWORD (32-bit) Value
Enter name as "EnableADAL" and value as "0" to disable Modern Authentication for Office.
To Enable "Modern Authentication for Office, set the value as "1"
After disabling Modern Authentication for Office, Restart the machine and test whether you are able to Sign In with your other Microsoft Office Account.
HKCU\Software\Microsoft\Office\16.0\Common\ Identity\EnableADAL. REG_DWORD. 0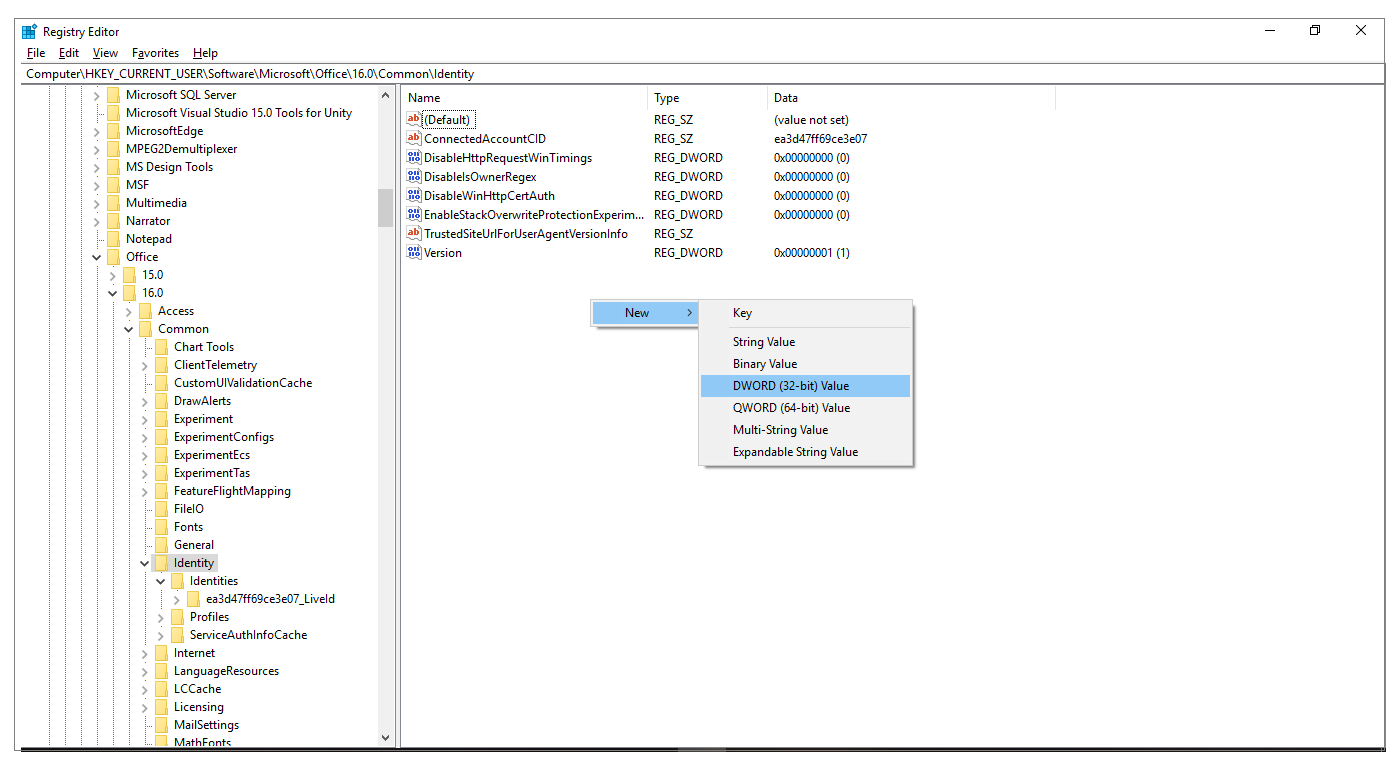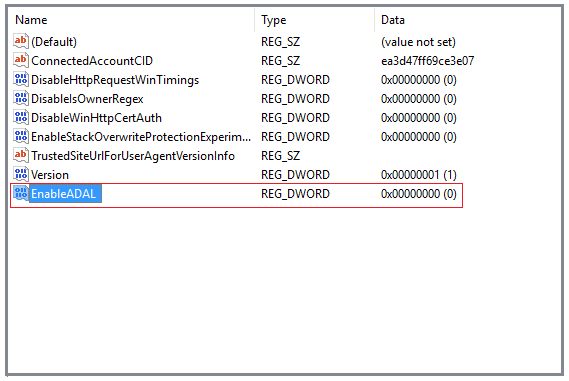 You can try disabling Microsoft Modern Authentication for Office option, when you are getting an error when you are trying to Sign In in Microsoft Word, Excel to enable Auto Save changes to OneDrive.
Instead of re-installing entire Office Software, just try above setting first, If you are still getting the same error after disabling Modern Authentication for Office, then you can try another alternate solution.