How to add or remove Debit Card, Credit Card or any Payment method from Microsoft Account
Updated on:
March 04, 2021
Steps to Add, Remove Debit Card, Credit Card or any payment method to Microsoft Account:
1. Visit https://account.microsoft.com/billing/payments/ in the browser which will open Microsoft Billing Payment page where you can add/remove any Payment Method.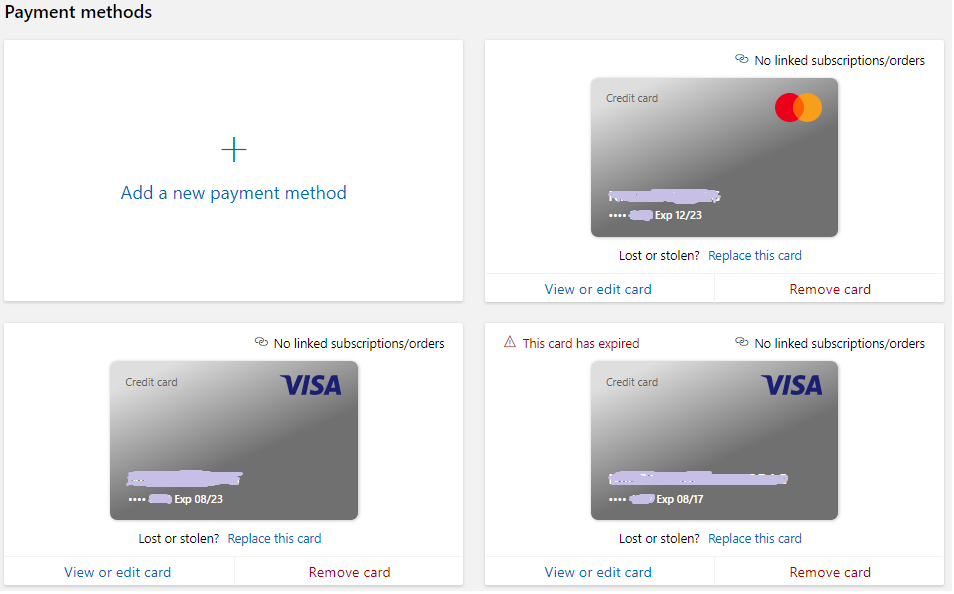 3. If you have already added the Payment Method, then you can click on Click on "View or edit Card" link if you want to edit it and click on "Remove Card" if you want to remove it.
TO ADD:
1. In the Payment Method section, click on "Add a new Payment Method" link to add new Credit Card or Debit Card to Microsoft Account Payments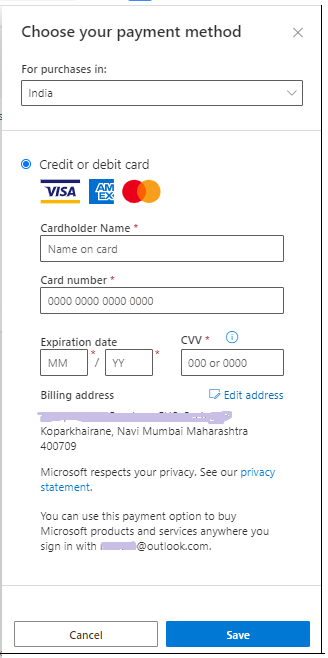 2. Fill the details like "Cardholder Name", "Card Number", "Expiration date" & CVV and click on Save button to save the new Payment Method
TO REMOVE:
1. Click on "Remove Card" link at the bottom of every Payment method, and then click Remove on Popup button to confirm Remove of Payment method, once you click on Remove button on the popup, it will remove the Payment Method.