How to Split screen on Mobile to work on Multiple Apps Simultaneously
Updated on:
June 04, 2021
Below steps help you to learn how to Split Mobile Screen Display to run and use multiple Applications at the same time, we will be showing you this Split Screen feature on Android Mobile, how Split Screen works & shortcut to open Split screen.
Benefits of Split Screen Feature on Mobile:
1. Split Screen helps you work on multiple Office documents like Word, Excel at the same time by opening Word App and Excel App in Split screen mode.
2. Split Screen helps you checking What's App messages at the same time watching the YouTube Videos in Split Screen.
How to manually Start Split Screen Feature on the Mobile: There are 3 ways to start the Split screen on Mobile:
1. From Notification Panel, click on the Split Screen Icon as shown below: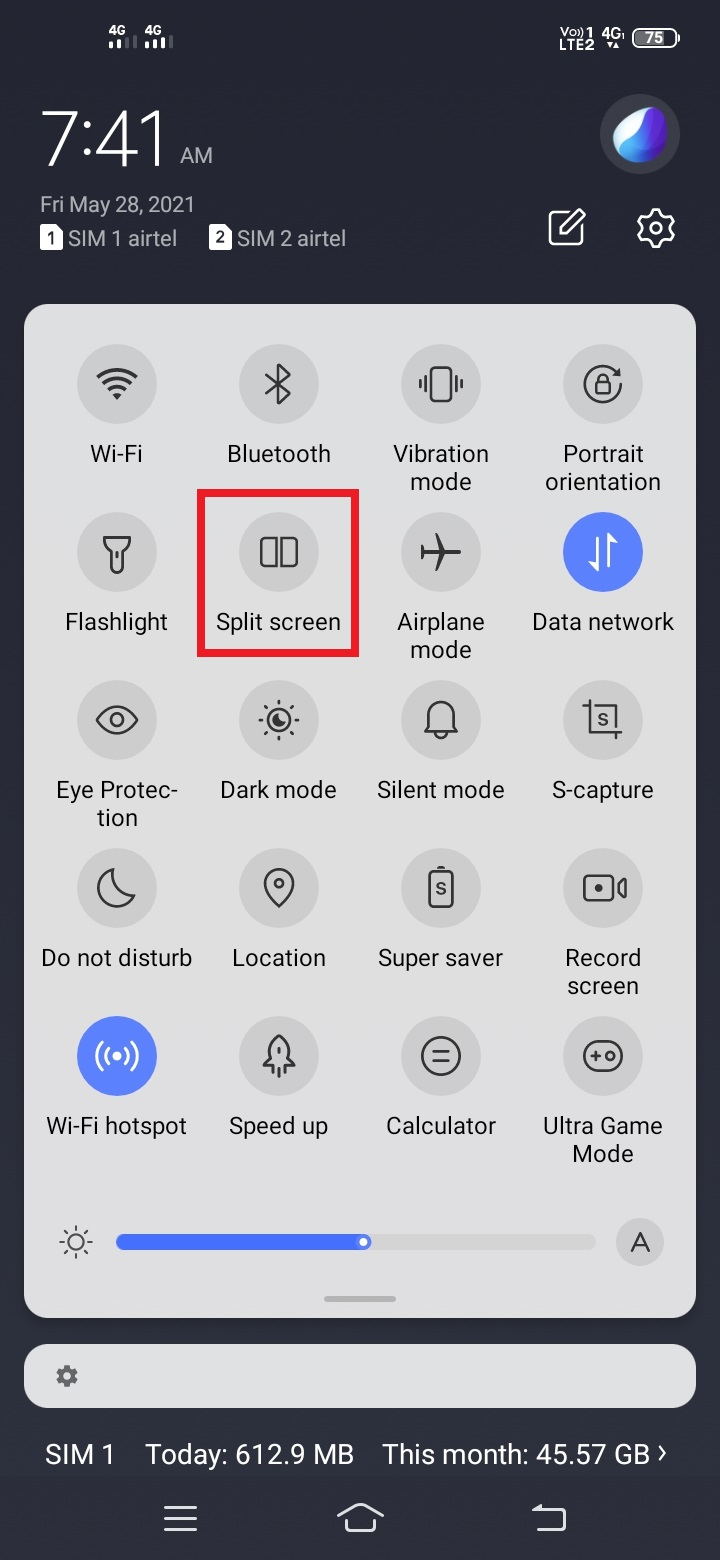 2. From the Recent Apps, click on the Split Screen Icon above the App as shown below: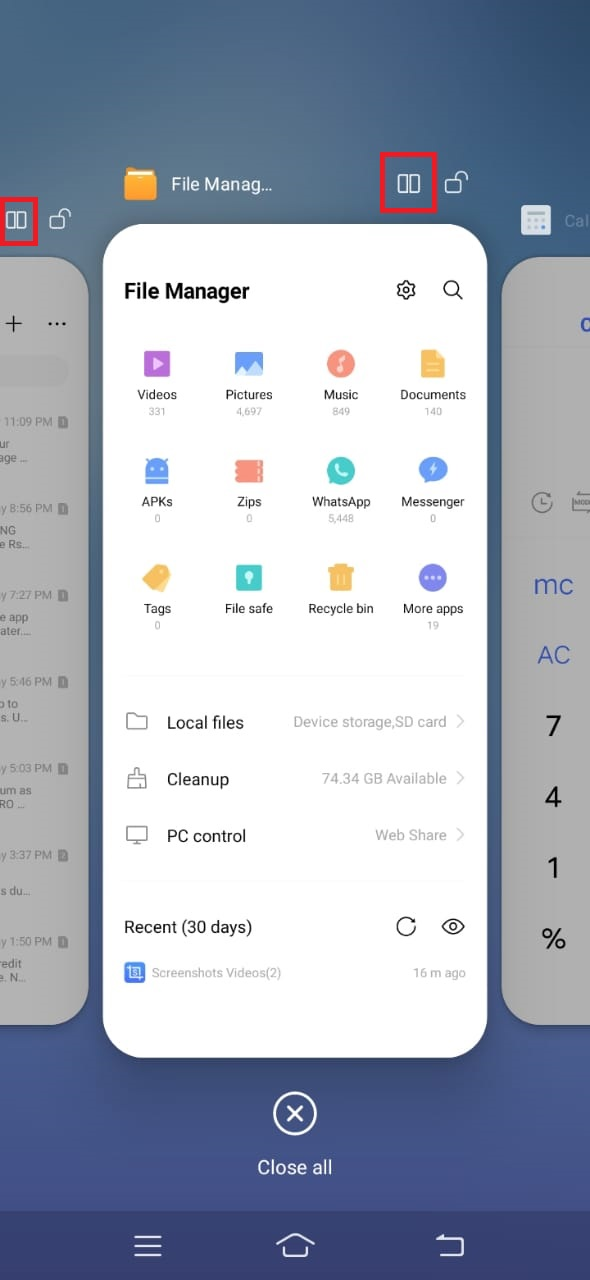 3. Swiping Three Fingers Down to Up to Start the Split Screen as shown below: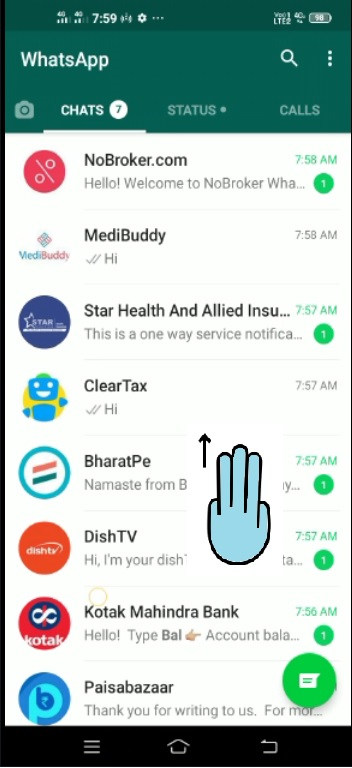 How Split Screen Works on Android Mobile Device:
After clicking starting Split Screen on Mobile device, it will display Split Screen as shown below, in this below example, we used WhatsApp to split screen, so whatever app you use first to Split Screen, it will display it in Upper Part of the Screen as shown below: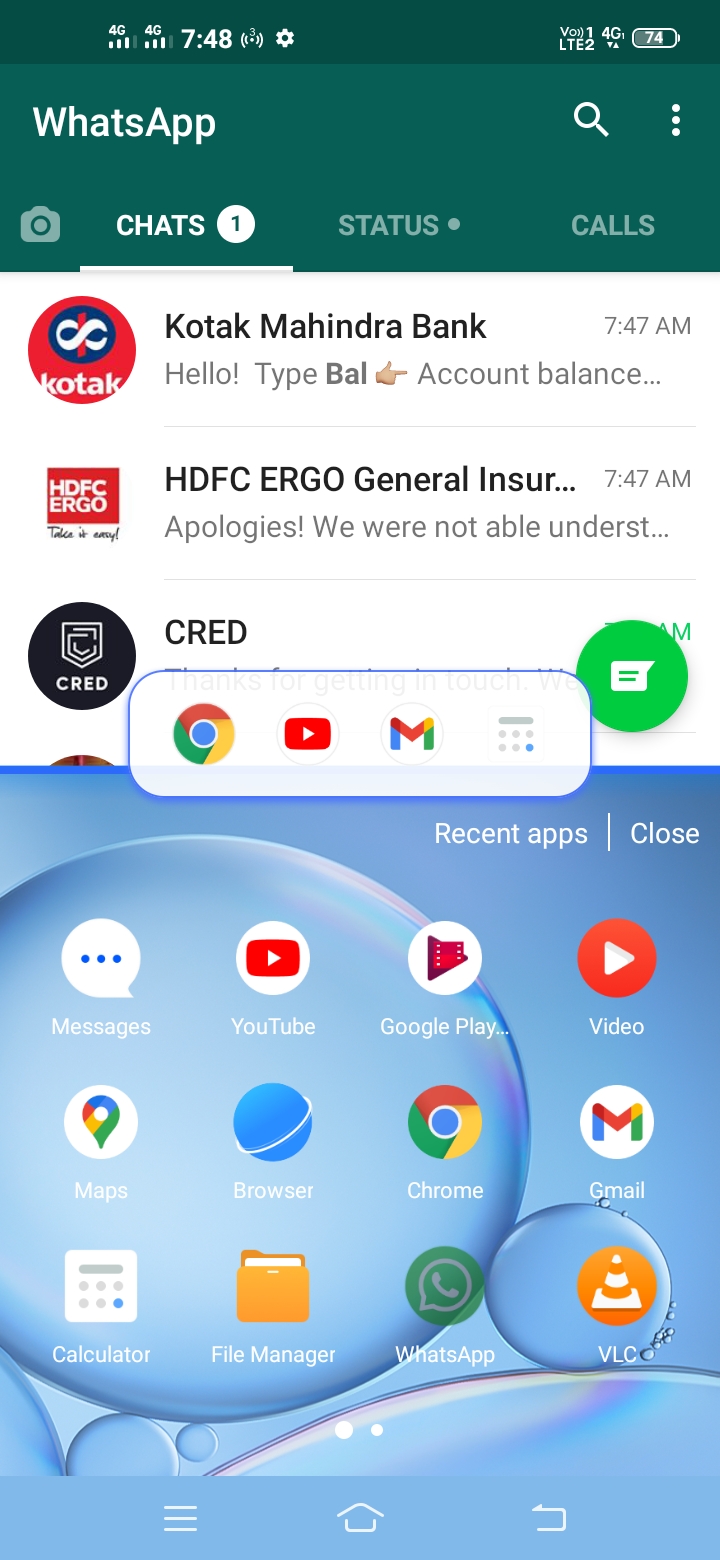 Now, you can select any App to be displayed in the Lower part of the Split Screen from Recent Apps, once you select any App, it will display the Split Screen like below, in this example we have used YouTube to be shown in the lower part of the screen: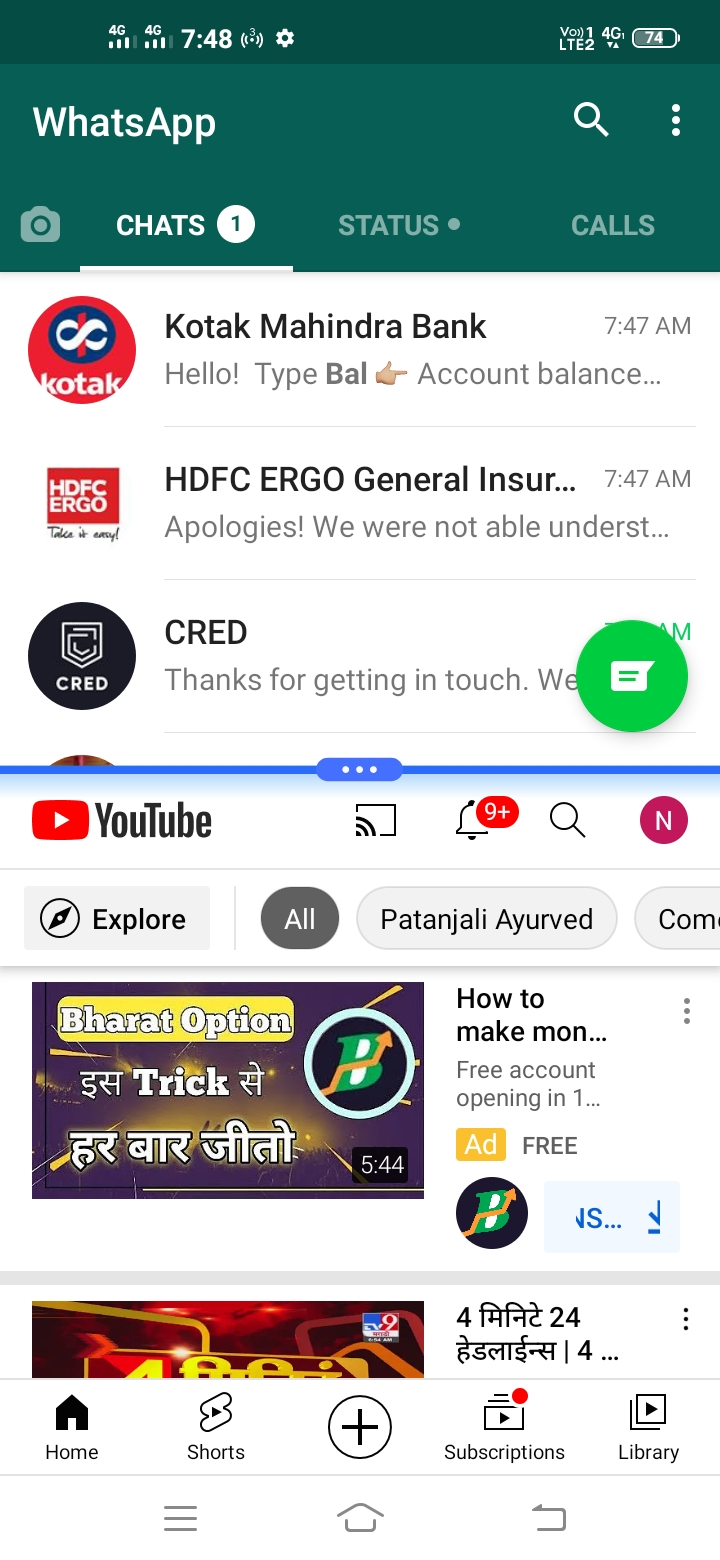 Now, to change the App, we can click on the Three Dots in the Middle of the screen which will allow us to Close the Split Screen, Rearrange the App, Open Recent Apps and Add shortcut of Split Screen Apps which ads the Shortcut app on Home page.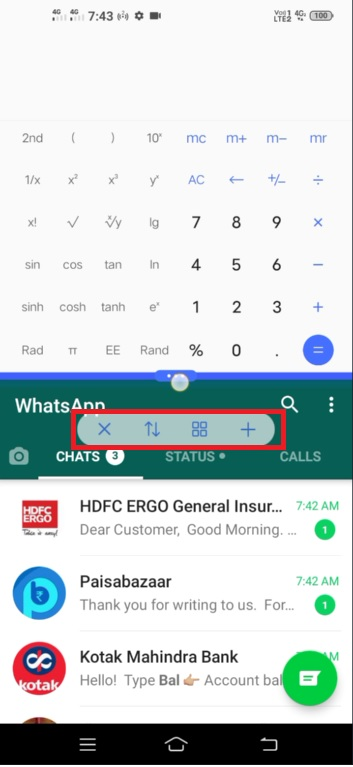 Split Screen Not Supported on Some Apps:
If you start your split screen on some of the below apps, it might give you an error as:
"Split screen or picture-in-picture is not supported for this App"
1. Home Page of the Mobile
2. Settings Page of the Mobile, some mobiles could allow Split Screen on Settings page too.
3. Albums Page of the Mobile
4. Camera App of the Mobile
5. Some Games App doesn't allow Split Screen
6. Some Video Streaming Apps
Watch the Video to know how to Split Mobile Screen and use more than 1 App on the same display screen at the same time: