How to know the supported File Format in Mobile
Updated on:
August 18, 2020
If you want to know the list of default File Formats supported by your mobile device, then read the following steps to know the list of file formats your Mobile Device supports:
Step 1: Open the Settings of your mobile
Step 2: Open the System Management as shown below: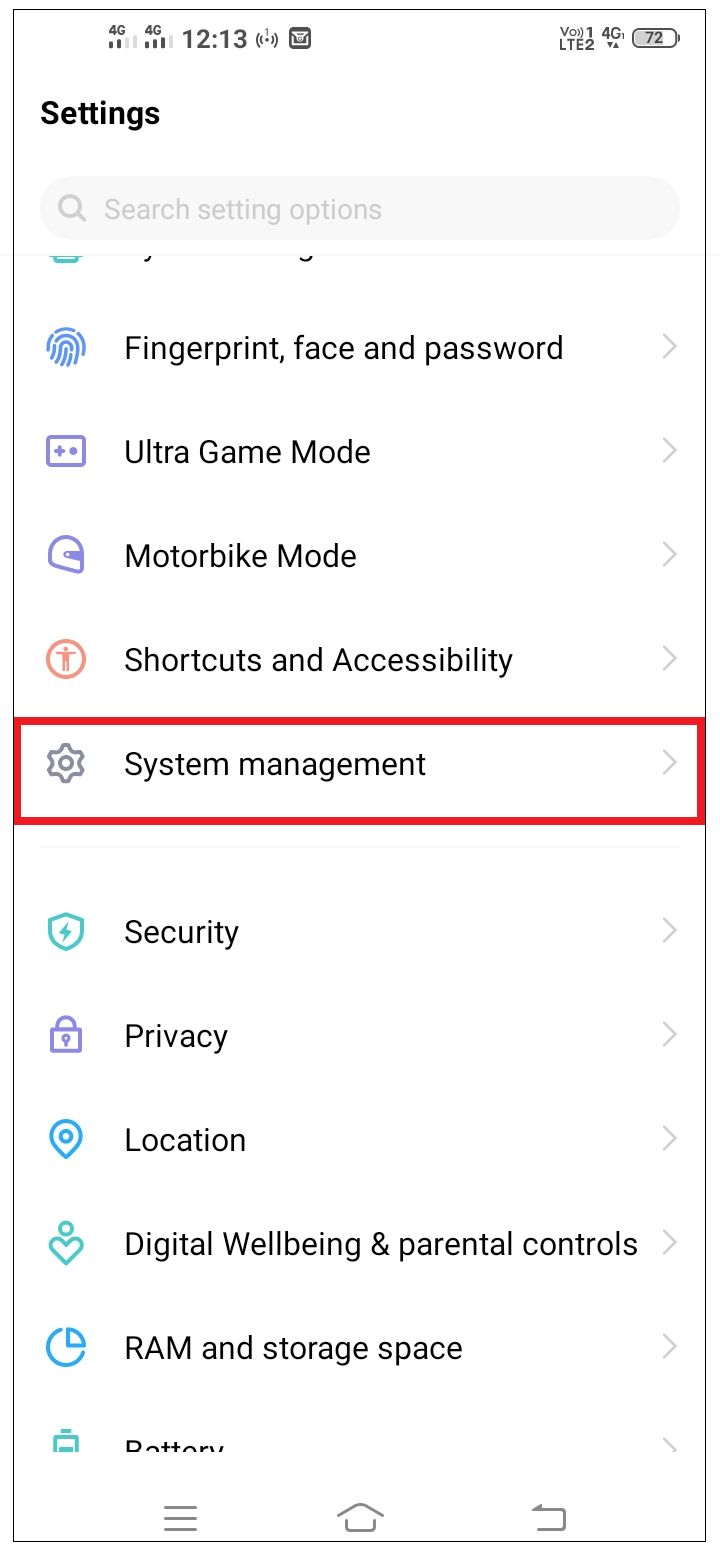 Step 3: Open the option Customer service as shown below: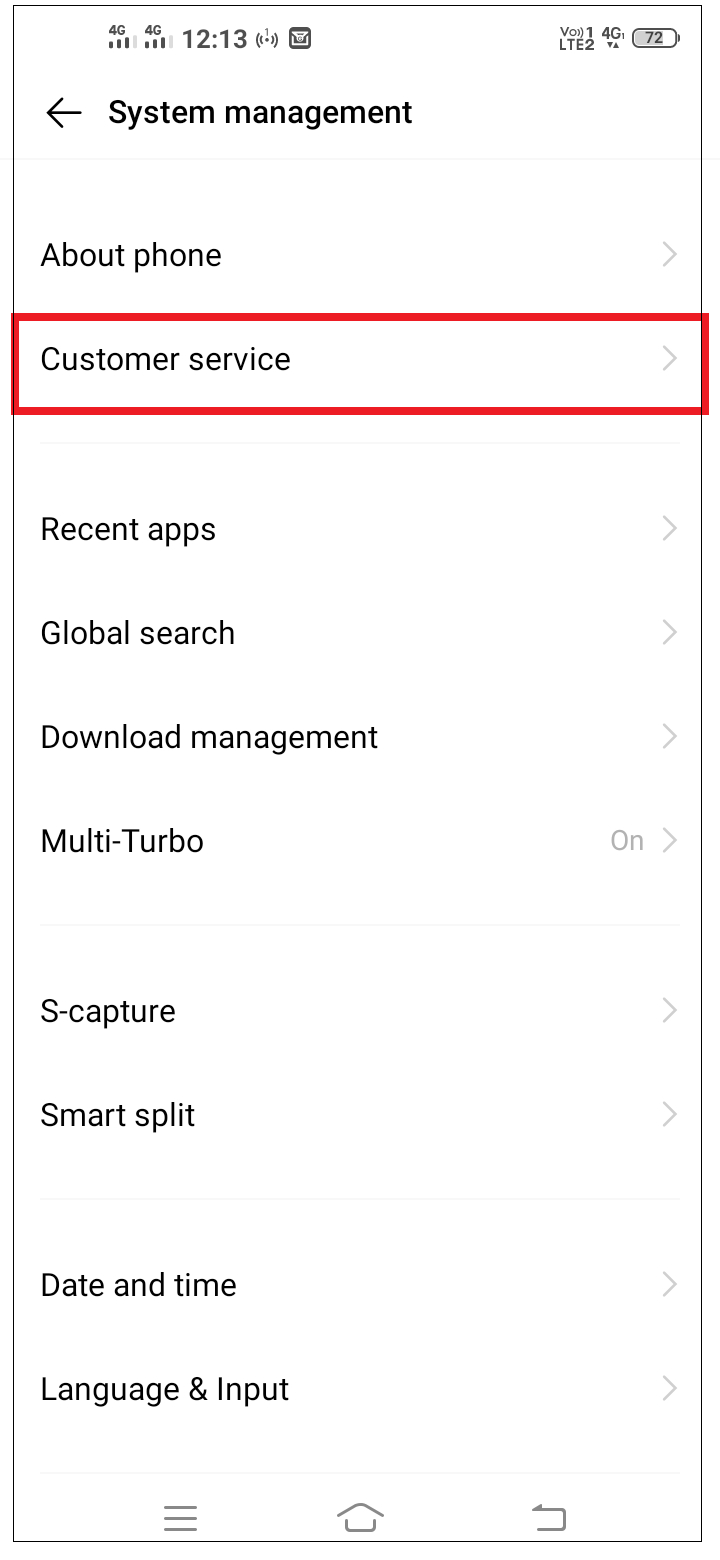 Step 4: Open the option Manual as shown below: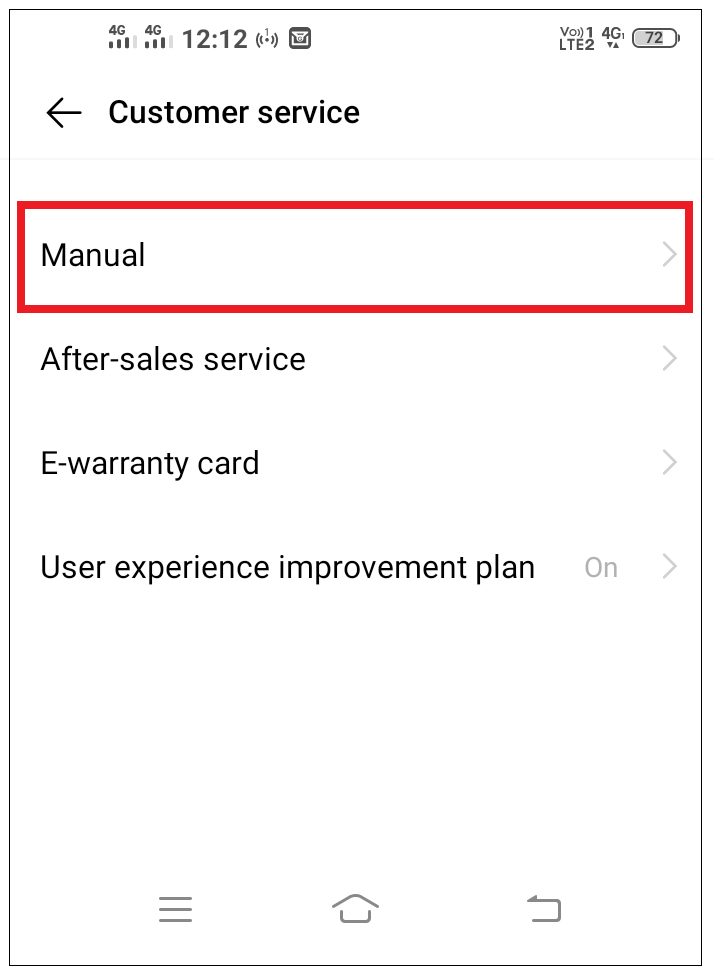 Step 5: Open the option Device Maintenance as shown below: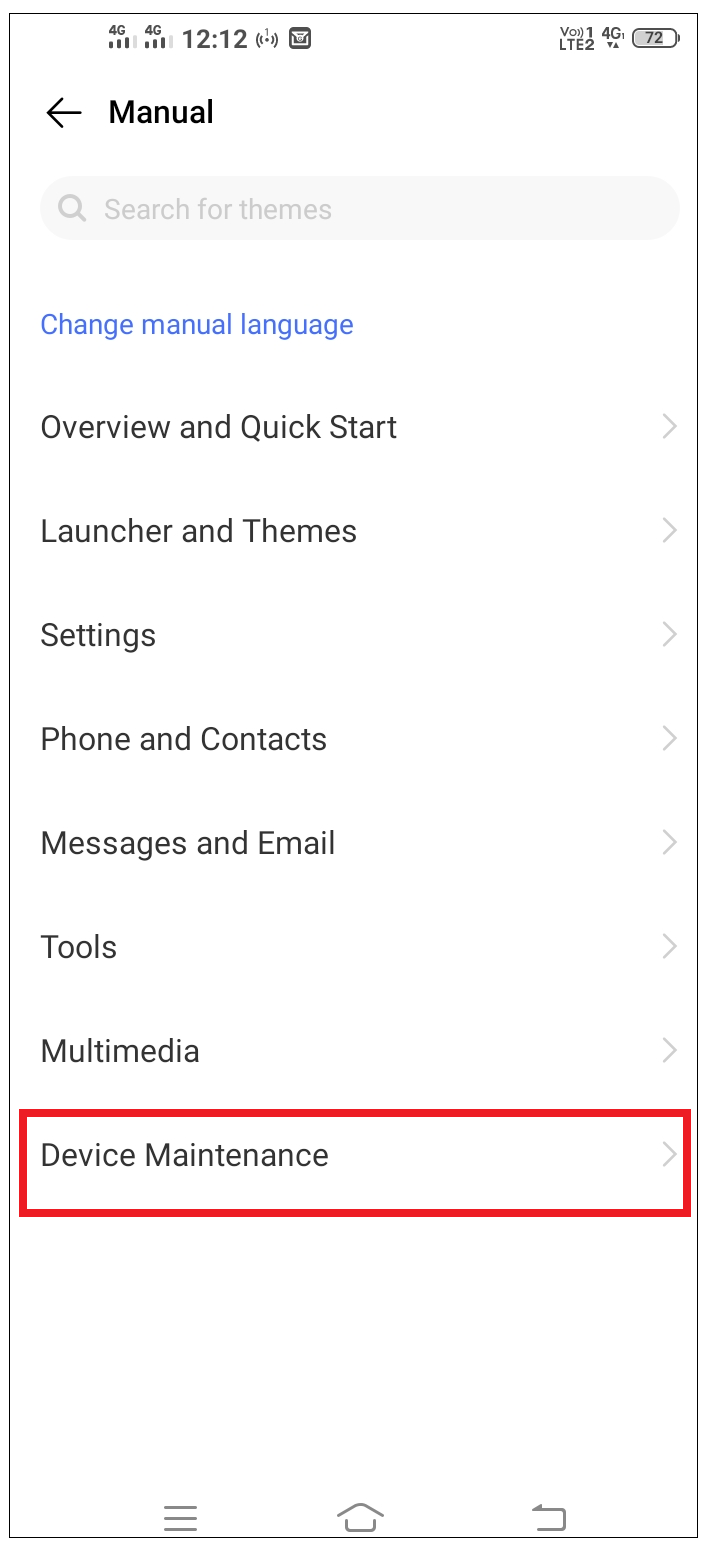 Step 6: Open the option, Supported file formats as shown below: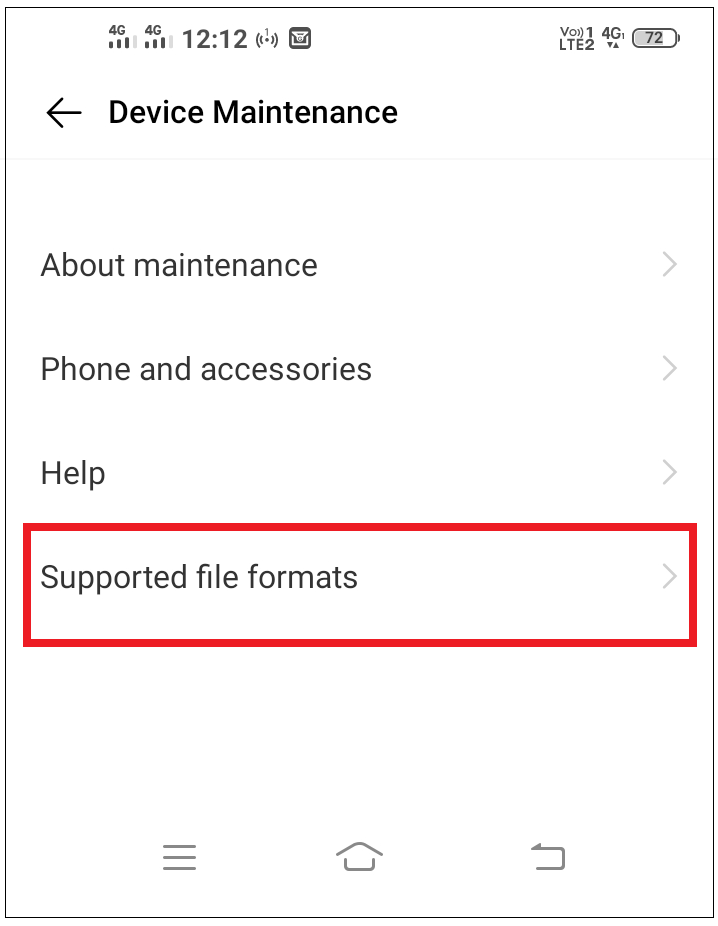 Step 7: You can check the supported file formats as displayed in the following table: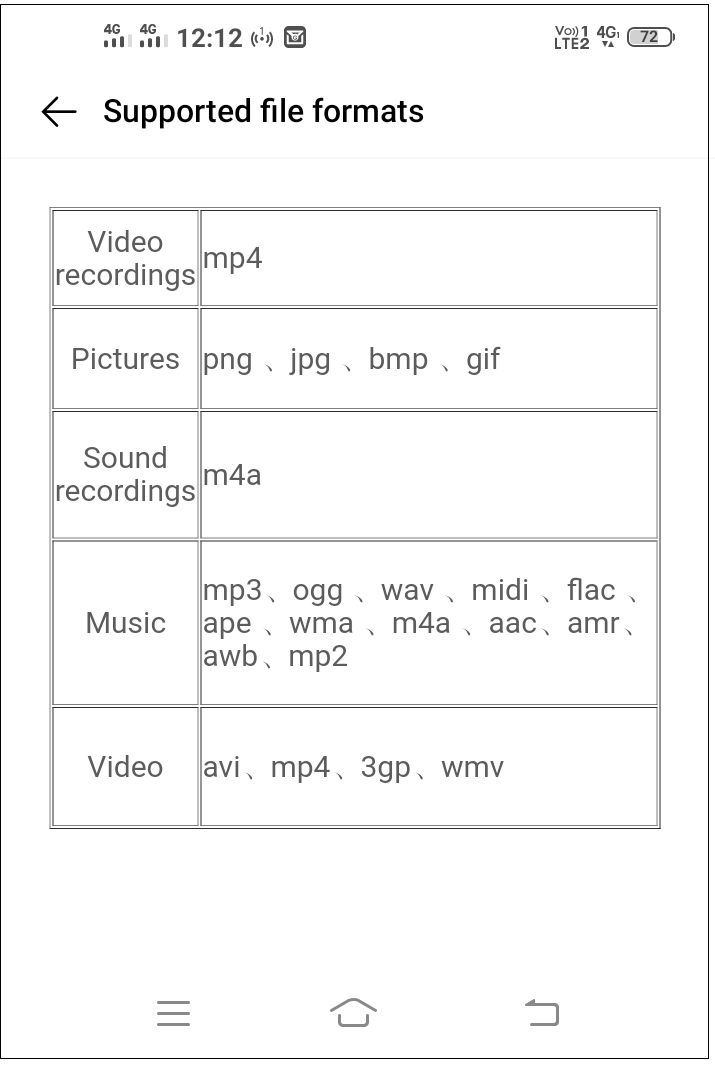 If any file format not supported by mobile but wants to access the file on the same device, then you need to install the App from App Store which supports that file format and can open that file. When you open the App Store, just search for file extension which doesn't support on mobile e.g. if .docx file is not supported by mobile, then put ".docx" on App store, it will result all the Apps which allows to open all .docx files.