Google Chrome Browser Control Music, Videos and more feature
Updated on:
June 10, 2020
Google has introduced a nice feature of "Control you music, videos, and more" as an extension to Google Chrome Desktop app. You can directly click on that extension and can pause, play songs, videos.
If you want to continue watching the YouTube or any website video in picture-in-picture mode at the same time switching to other windows & tabs, then you can enter into Picture In Picture mode by clicking on a button which is highlighted in red in the below screenshot:
How to Access this Chrome Music & Video tool:
1. Download and Install Latest Google Chrome Browser on your Operating System
2. Open "YouTube.com" in one tab and play any video on it and in another tab on the Chrome window open any Online Music website e.g. "wynk.in" and play any song
3. Now click on this Music Icon which will appear at the right beside the Chrome browser address bar, after clicking on it, you will see a popup windows will appear just like shown below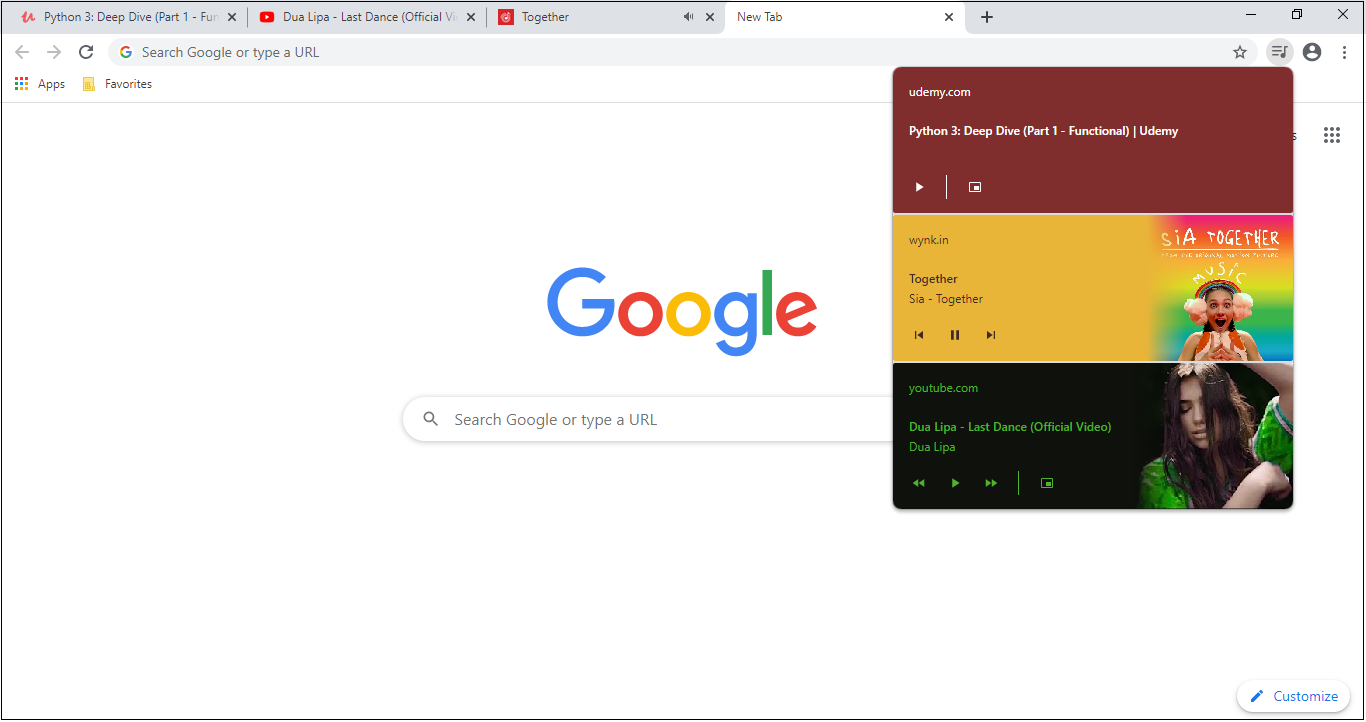 4. You can pause, play any video and music and can click on "Enter picture-in-picture" mode to watch the video while continue browsing other tabs and windows.
5. It also allows to Play Next & Previous videos or music on the same small popup window.
So, Enjoy this Music & Video Control Features on the Chrome browser, this has provided us a huge benefit to detect which tab has started playing audio or video on the chrome browser which sometime back was not possible when there were many tabs were open, so now from this control popup, you can easily stop the unwanted music / video on the Chrome browser.