How to Download & Install Skype For Business Software
Updated on:
February 24, 2021
Follow the below steps to install Skype for Business
1.) Login to Office.com website
2.) Click on Install Office Dropdown option at the top in the middle of the screen as shown below: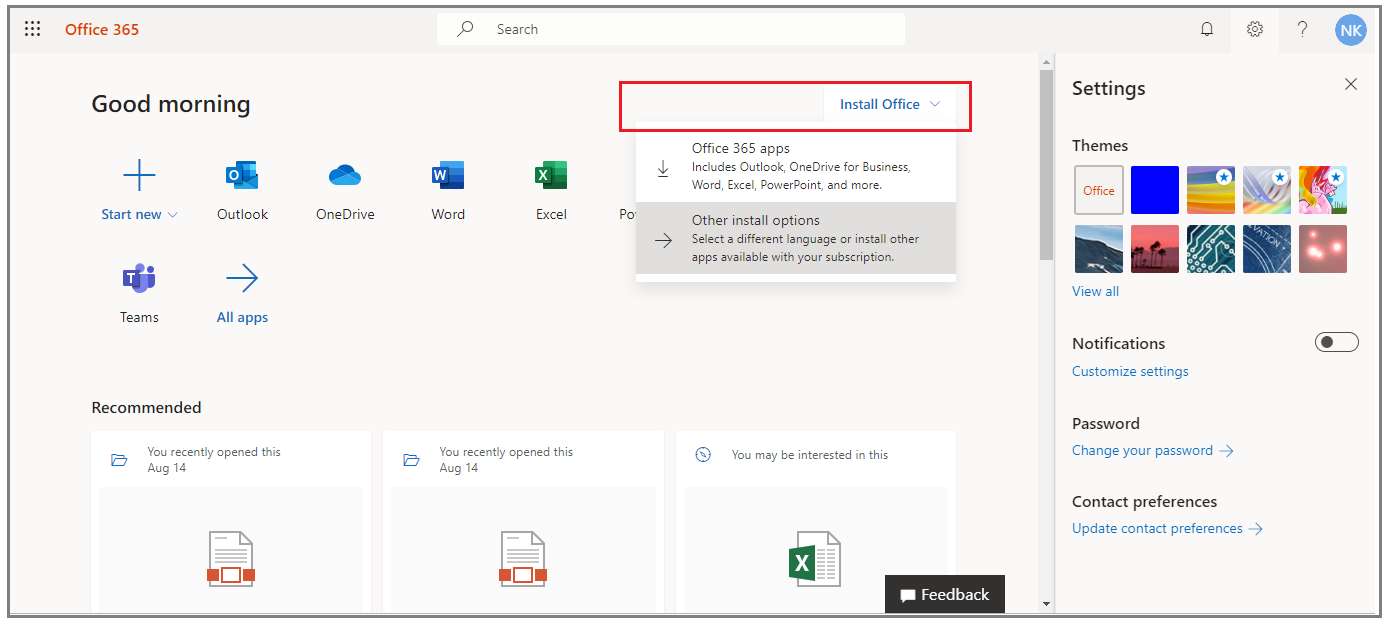 3.) Select Other Install Options in Install Office dropdown, it will open a new window of "My Account Portal" Or you can visit the below link directly, if you want to skip above options: https://portal.office.com/account#installs
4.) Click on My Installs and the click on "Install Skype" button inside "Skype For Business" option as shown below: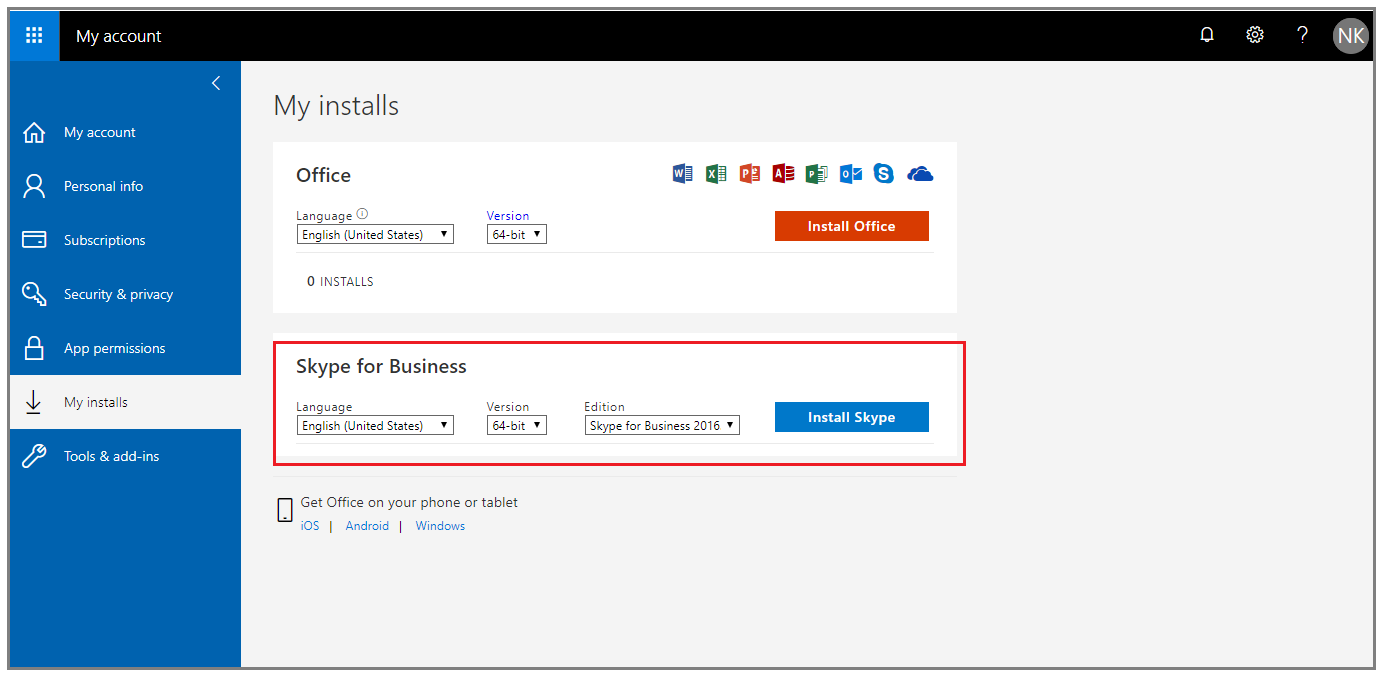 5.) When you click on "Install Skype" button, it will start downloading Skype For Business exe file, it will take time to download
6.) Once it is downloaded, you can install the setup and start using Skype For Business.