What's New in Chrome Browser Version 74
Google launched Chrome 74 for Windows, Linux, MAC, Android & iOS. It has introduced following features:
1. Dark Mode: On Windows, when you change the color settings to Dark mode, as shown below, Google Chrome browser will make the browser into Dark mode.
Once you change windows color for Dark mode, it will reflect the color on the chrome title bar. Following is the image showing Google Chrome showing in the Dark mode and once you change the app type to Light, it will again convert Google Chrome into light mode.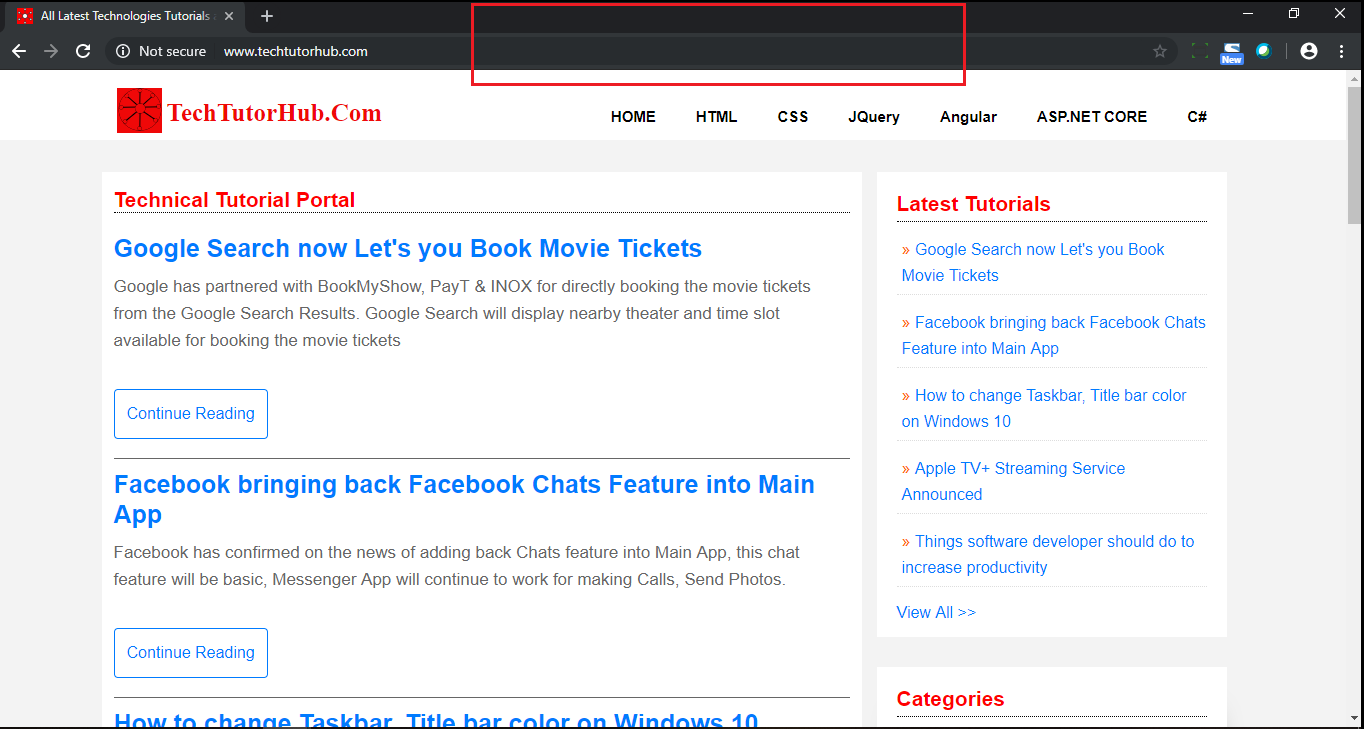 2. Lite Mode of Chrome browser on Android:
Google has introduced Lite mode Data Saver on Android, When user turns on Lite mode, web page will get load faster will less data being downloaded on your mobile. Lite mode will not work when browser is in Private mode.
How to Turn On / Off Lite mode on Android Chrome Browser:
Open the Chrome App
On top right, click three dots and click on Settings
In the Advanced option, click on Lite mode
Make the desired changes on Lite mode to turn it on/off.
3. Developer Tools CSS changes:
When user mouse over on the Padding, margin CSS in Developer Tools, it will highlight all the spaces getting used by this css class on the web page, you can see the same effects getting shown in below image highlighted in red color.